Our Services
---
Aviation Oxygen Hydrostatic Cylinder Testing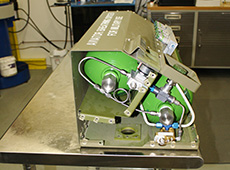 Empire Cylinder can perforn DOT Hydrostic testing of your portable aviation Oxygen cylinders. We test Ski Ox, Airox, Air-King and all other portable aviation oxygen tanks. Ship us your cylinders and we'll turn them around in 2 days. Fly high, save Avgas! Get that portable O2 system out of the closet and start using it again!
---
SCUBA Dive Tanks Hydrostatic Cylinder Testing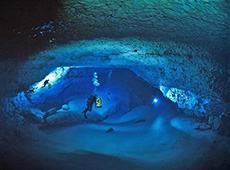 We are PSI certified SCUBA Cylinder inspectors. A proper dive tank inspection, EDDY, Hydro, forced heated air dry and re-assembly takes over an hour to do right. We know Nitrox, Galvanized, High Pressure, Fiber wound and Special Exemption tanks. We know how to handle them and the special considerations each require. We have dedicated cylinder test adapters for Enriched Air so your Nitrox tank never sees the same tooling as a normal air tank.
---
Paintball Hydrostatic Cylinder Testing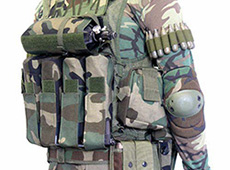 Whether you use CO2 or High Pressure air, Empire Cylinder can test your Paintball tank and get you back in action. We test Steel, Aluminum and Fiber wound tanks with a two day turn around and don't charge extra for removing or installing your pinvalve. All tanks receive a DOT visual inspection, Hydrostatic test, get a forced heated air dry and then are re-assembled using new o-rings. We use a special pneumatic strap vise to hold your cylinder while removing and installing your pinvalve to prevent damaging your tank's finish. If you're looking for fast, professional Paintball Hydro service, give us a call and we'll get you back in the game!
---
Nitrous Oxide Hydrostatic Cylinder Testing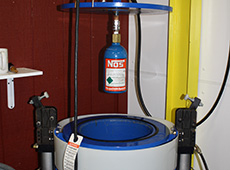 At Empire Cylinder we de-valve your bottle, inspect it inside and out then perform an EDDY current test on the neck threads on every Nitrous cylinder before we Hydro test. After the Hydro test, we dry the interior of your bottle with heated air then re-assemble it with Oxygen compatible seals. Ship us your bottle and we'll turn it around in 2 days. If you give us a call, we may be able to test it while you wait. We understand what speed means to you.
---
Fire Department SCBA Tanks Hydrostatic Cylinder Testing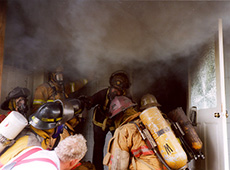 We service SCBA cylinders for Fire Departments, Chemical, Petroleum, Hazardous materials and other Industrial facilities. We pick up and deliver to your station or plant at no extra charge. Let Empire Cylinder Hydro test your SCBA bottles in our clean, contamination free facility. You'll never worry about dirt, dust, dry chemical powder or industrial gasses in the breathing air tank that you receive from us. We only test clean gas and breathing air tanks at Empire Cylinder.
---
Beverage & Aquarium CO2 Gas Hydrostatic Cylinder Testing
Empire Cylinder can Hydro test your Softdrink, Beer and Aquarium CO2 cylinders fast without the fear of contamination. Most CO2 tanks are tested and serviced at Industrial Gas and Fire Extinguisher companies. These facilities deal with dry chemical powder and/or toxic gasses such as acetylene. Don't poison a tank of expensive fish or ruin a keg of brew with a tank that may have spent it's whole life hooked up to a dirty, nasty welder. Our facility tests clean gas and breathing air tanks only. If you send us your bottle, we'll turn it around in 2 days.
---
Medical Oxygen Hydrostatic Cylinder Testing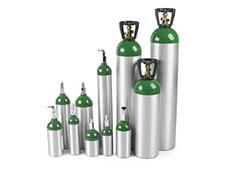 Empire Cylinder is the best place for Medical Oxygen cylinder Hydro testing. Our facility is clean and our equipment is never used to test Industrial cylinders. We service only clean gas and breathing air tanks. This means your portable oxygen tanks can never be contaminated with toxic chemicals or fire extinguisher dry powder residue. We pick up and deliver Medical Oxygen cylinders at no extra charge for our Commercial and Government customers. Whether you have one tank or many, trust us with your oxygen cylinder hydrostatic testing and you'll never be disappointed.
---
Emergency Escape Breathing Apparatus Hydrostatic Cylinder Testing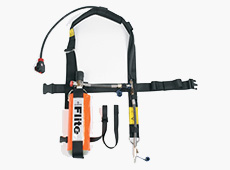 Let Empire Cylinder perform the Hydro testing on your EEBA and ELSA Emergency Air supply bottles. Our facility only tests clean gas and breathing air cylinders. You never have to worry about contamination from fire extinguisher dry chemical powder or toxic liquids and gasses in the cylinders that we Hydro. We never deal in those types of tanks and never will. We handle all major brands such as Drager QuickAir, Scott ELSA, Flight Escape and North Survive Air.